Teach with Brush Up
Children rarely learn proper brushing. Parental guidance in brushing is often lacking, and time in front of a hygienist is minimal.
Brush Up gives children a mentor who guides the child in proper brushing throughout the entire mouth, teaching the child to attend each tooth surface. Budd uses the modified bass technique.
Children focus on following Budd and brushing like him rather than trying to complete their chore as quickly as possible.
After brushing, children evaluate how they did in the Selfie Assessment Game. To score well, they must have followed along with Budd during the brushing, and be able to identify brushing different sections of the mouth.
Get Insight with Brush Up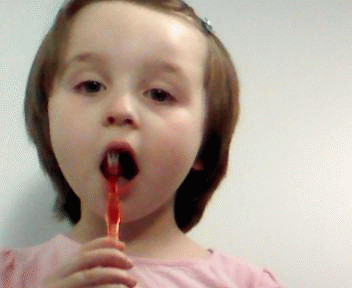 Brush Up gives you insight on each patient's habits and progress through the Dashboard.
See how frequently patients brush.

See how they score on different tooth sections.

Watch clips that show how they brush a particular tooth section.
Connect with Parents Through Brush Up
Give your patients and their parents something to talk about.

When you give Brush Up to your patients, you give them something special. You and your practice will stand out.